"In the short space of my long life, Italy has changed in a terrifying way.
It's all a race against time, we have to become civilized
before the disaster is complete.
We must see if we'll arrive in time to save this landscape,
I think we've already largely destroyed it.
Giorgio Bocca in "Langhe Doc"

Langhe Doc - Stories of heretics in the Italy of warehouses
a documentary by Paolo Casalis/ duration: 52'
(dvd cover artwork by Valerio Berruti)
AVAILABLE AS DVD FROM 10€ ONLY!

Also Available on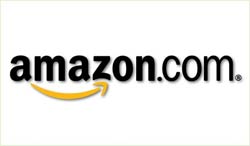 BUY 2 WINE MOVIES: LANGHE DOC AND BAROLO BOYS AT DISCOUNTED PRICE!!!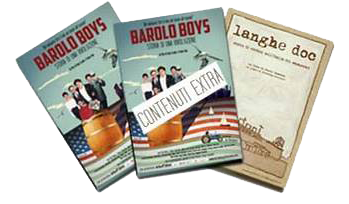 (WATCH MOVIE TRAILER)
READ SOME REVIEWS FROM OUTSIDE ITALY







SYNOPSIS
Three characters, three stories of "heretics", three food producers who think in a different way to describe the transformation of our Country in what in "Langhe Doc" Giorgio Bocca calls the Italy of warehouses.
We're in Langhe, a unique territory, universally recognized as one of the most beautiful places in Italy, fresh candidate for Unesco World Heritage
but afflicted by uncontrolled economic development, urbanization, overbuilding, abandonment of the less profitable areas.
Those of Maria Theresa, Silvio and Mauro are stories of people who have insight into a future they do not like and have chosen to refuse it.
Their challenges are still open, they're not yet fully met and perhaps they never will: these heretics move in one direction, while the world moves in another, quite the opposite one.



CHARACTERS
Maria Teresa Mascarello (and her father Bartolo Mascarello, died in 2005, through the use of archival material)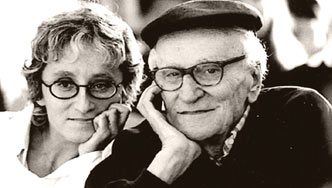 Maria Teresa is the only daughter of Bartolo Mascarello, the legendary patriarch of Barolo wine, a proud defender of traditional wine, the one produced without yielding to modern technologies or fashions.
Maria Teresa studied in Turin, where she graduated in Foreign Languages and Literature.
"Up to her twenty years, I didn't even succeed in making her taste a drop of wine with her finger," Bartolo Mascarello recalls in an archival video. He wanted her daughter to stay in Langa and attend a wine making school.
Today Maria Teresa, as slim and petite as she is determined and combative, leads the family company and continue to produce wine in the Cellar of Barolo, "As my father did, and my grandfather".
Click here to read more about Maria Teresa Mascarello



Silvio Pistone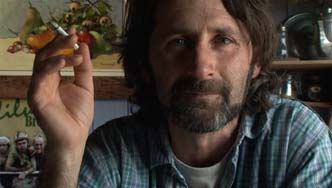 Army pants, mountain shirt, long hair, one hand-rolled cigarette constantly burning.
Silvio appearS this way to customers and visitors of "Cascina Pistone", in Borgomale, a small village of Upper Langa, about 20 kms far from Alba.
Here he has built a house for his wife and two children, and a stable for fifty "langa sheeps" that produce cheeses with unique flavours, sold to private clients and restaurants.
Passionate, instinctive, stubborn, Silvio is proud of his choices and wants to go even one step further.
His dream is to be able to provide more products than just their current cheese and bread, he wants his whole family to live this lifestyle, while his wife actually works in a factory in Alba.
His latest challenge is to make bread "Just like they used to", with a variety of traditional seeds, without treatments or pesticides, even using obsolete farm machinery from the '30s.
Silvio is a dreamer, but he's also extremely practical, a dreamer with feet firmly anchored to the ground.


Mauro Musso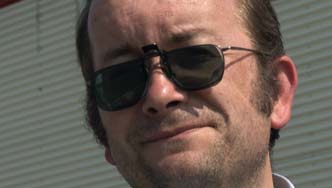 The personal story of Mauro Musso is strictly linked to the themes of food production and distribution.
His parents had an intensive rearing of chickens, swept away by the flood of '94 in Piedmont; since then, Mauro worked in a big supermarket, until he was unexpectedly made reduntant.
starting out as a joke and just for a few friends, then more and more seriously, Mauro began making homemade "tajarin", the traditional pasta of Langhe. Today his "House of Tajarin" of which he is the owner and sole employee, produces several types of pasta, containing ingredients from the highest possible quality.
Mauro used tolive in what has become his current workshop and store, and has moved backin with his parents and old grandmother. He hates supermarkets and is trying with all his strenght to take his personal revenge on them.



Giorgio Bocca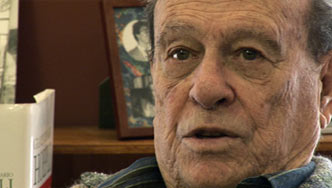 Giorgio Bocca is one of the most important Italian writers and journalists. He was born in the countryside of Piemdmont, and for long during the WWII has been partisan in Langa, where his daughter lives and where he stills goes whenever he can. He loves Langhe, he was a personal friend of Bartolo Mascarello and other "great men" of this region. His voice has always been critical towards the excesses of progress and development in our Country, so critical that his famous column on "L'Espresso" is titled with irony "The anti-Italian".
He represents the historical memory of a Langa that no longer exists and a careful observer of the current days. In the movie, he has the task of unraveling the context in which Silvio, Maria Teresa and Mauro live and act. He has the task of outlining future scenarios for Langhe, between past attitudes and present practices, applications to Unesco and denunciation of environmental abuses and havocs.



Paolo Casalis / author
Born in Bra in 1976. He graduated in Architecture in 2004 at the "Politecnico di Torino".
His movies deal with environmental and social issues.

Filmography
The Runner / Il Corridore (2010)
Festival:
Trento Film Festivasl 2011 (Official Sleection);
BCNSFF2010 (Barcelona International Ficts Festival);
Piemonte Movie 2010; Cherasco Movie 2010;
Marcarolo Film Festival;
Selected fort "SPORT MOVIES & TV", the worldwide Final bof 14 stages of International Circuit
"World FICTS Challenge", recognized by IOC.)
Terra Madre People / Gente di Terra Madre (2009) - produced by Bodà and Slow Food;
Festival:
Cinemambiente 2009 Torino;
Slow Food on Film 2009, Bologna;
Piemonte Movie 2010


Langhe Doc
Una produzione/ Produced by Stuffilm Creativeye
Distribuito da/ Distributed by Produzioni Fuorifuoco
www.produzionifuorifuoco.it
info@produzionifuorifuoco.it