I STAY HOME. Diary of a quarantine

"I've made the first Italian film (the second in the world, after a Chinese production from Wuhan) about Covid-19 pandemic and Italy's lockdown, which started on March 10, 2020.
Entirely shot, or rather "put together", on my kitchen table, between 10 and 24 March 2020, the film was released on March 27.
In retrospect, I am happy/proud to have made this instant film that collects all the hopes, fears and enthusiasm of those days.
Had I waited even just 15 days, I wouldn not have been the same any longer, the Italians would not have been the same any longer nd, above all, this film would not have existed. Or not so spontaneous and genuine."
- Paolo Casalis, film director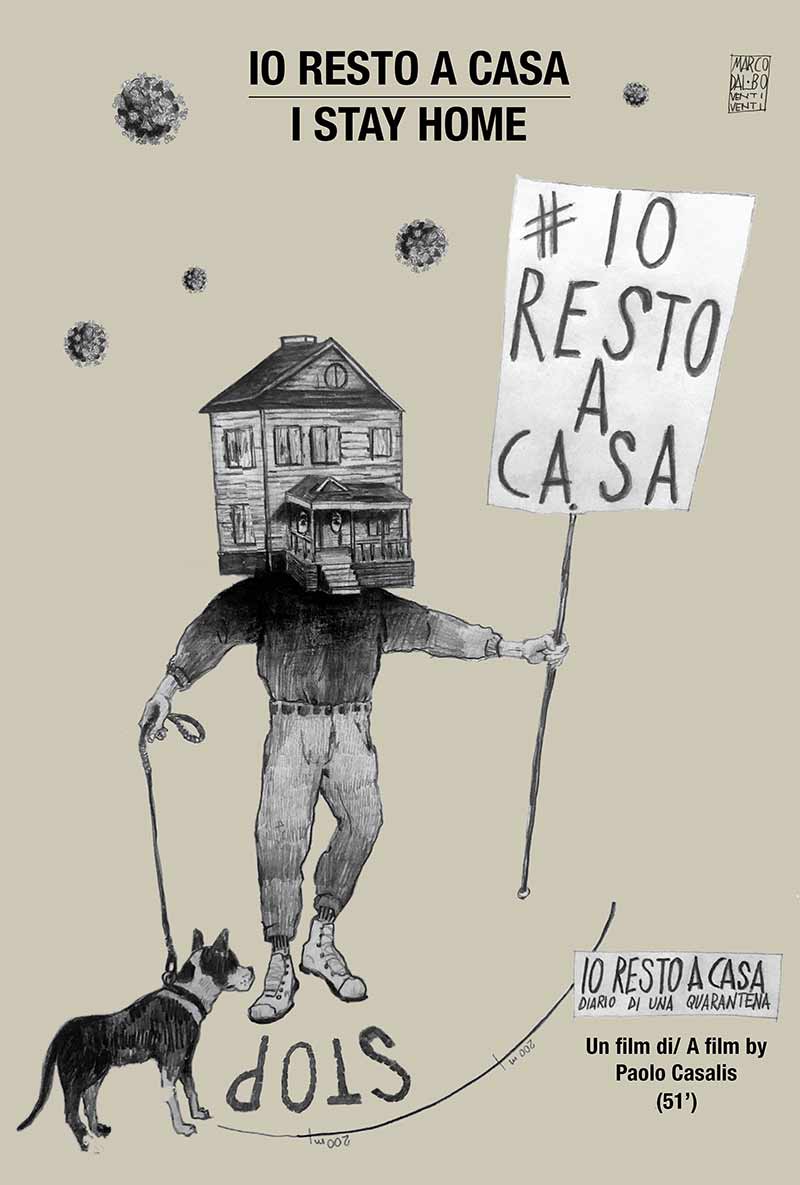 51'
2020 (Marzo)
Paolo Casalis
Bio, Social, Covid-19
English
Produzioni Fuorifuoco
Produzioni Fuorifuoco

The term "quarantine" comes from the 40 days of isolation to which ships returning from areas affected by the plague in the 14th century were subjected.
On 30 January 2020, the WHO recommended 14 days of quarantine were necessary to contain the spread of the new Coronavirus.
On the morning of 10 March 2020 all Italians woke up in quarantine.
In "I stay home", I depict the first 14 days of the Italian lockdown without ever leaving my house.
A movie made entirely on the web, through the stories of five Youtubers and dozens of videos and photographs made all over Italy and shared through social networks.
Fourteen days of fears, hopes, enthusiasm, boredom, normality and extraordinariness.
Fourteen days that we will always remember.




50% OF THE PROCEEDS FROM THIS MOVIE WILL BE DONATED TO SUPPORT INTENSIVE AND SUB-INTENSIVE THERAPY OF THE HOSPITALS OF ALBA & BRA, PIEDMONT, ITALY

This documentary was made without ever leaving home. Thanks to all those who have given me permission to use personal photos and videos, fragments and stories from their quarantine.